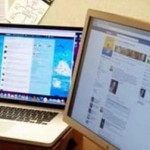 Setting up a website seems like a planet far, far away from us. An area somewhat vague and unknown yet a daily part of our lives with that computer, we have in our homes. Now, how would we get our own website out there? can I get a website too? It can be done!
A website put together by yourself will give you a great sense of pride and accomplishment. As mentioned, it may seem as a task only for professionals but it really can be simple. A lot of web design software can be simple copy, drag and paste programs. A few steps must be taken and one very simple program is Print Shop Web Designer.
The steps to assemble your own site with this program, goes as follows:
Register for a Web host that allows uploads of your own files.
Need a FTP program to upload.
Print Shop Web Designer software program
Free clip art
Free HTML codes
Experiment with the various design tools in the Print Shop Web Designer program.
Design and set your text and images
Save
Upload
A very easy method to get a web site up. This was a few years ago for me, and am sure the process hasn't changed too much. I'd also recommend if you can't afford paying for a host, check out a free web host, where you can eventually upgrade to paying for your own domain. There are many free web hosts available such as the following :
The use of the Print Shop Web Designer software allows you to build your site, on your computer, in it's own 'environment'. You'll also be able to see how it will look online without actually being online. Once your design is set to your satisfaction, you are able to save and upload your 'files' with your FTP program, directly to your host and be 'live' on the internet.
A few web hosts may also offer other web building programs. One hugely popular site is WordPress and can be quickly 'launched' quite easily. They will assign you an 'account name' for your FTP program and for the other 'tools'. A web host will have a 'panel' with various 'tools' and 'programs' which can provide for further exploration into building other sites, such as classifieds, forums, ecommerce, along with other blogging platforms such as Joomla.
A few of the 'tools' found inside your web host 'panel' will have strange names, such as 'My SQL', PHP, file manager or htaccess generator. Consider them as 'attached' to your WordPress or other site, as they are used to store the files to operate these sites. You may need to enter these areas to 'tweak' your site. Again, your web host will assign you an account 'name' for security reasons. I'm sure you don't want to get 'hacked'. You will also usually find a 'Back Up' area in the 'panel' and you must use this regularly, in the event you're 'blocked' from entry. A back up will restore your site to it's original place and appearance.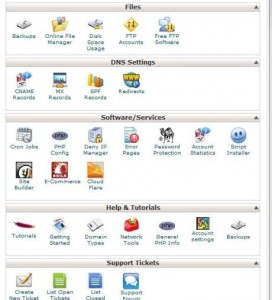 The skills you gain and knowledge you learn along the way are beyond priceless and you will enjoy this project. I assure you, that this is one very fun skill to learn, which you will also be able to share or offer to others, for a reasonable fee.
I hope you found this article informative. Please feel free to leave your comments and share your own observations or experiences. Use the 'Ask a Question' form and make a request, on a topic of your own interest. It is FREE to subscribe by email or RSS feed.
Article(C)2012 An Informal Cornr, all rights reserved. Ginsense writes articles on business skills, development, health, science, technology and society and enjoys advocating for independence, security and a better world for all of us.