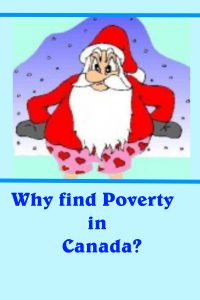 The economy of one's nation depends on the decision and flow, of what types of goods and services to offer, how they are created, and who is the market.
Economic problems are faced by many societies around the globe but even the 'wealthier' nations face poverty. We see or hear people tumbling from high salary jobs to work in minimum wage positions, or none. So, why find Poverty in Canada?
Exploring Government Policies
 The exploration begins with examining government policies and business. Consumer sovereignty refers to how price movements provide signals for profiting off goods. Low or falling price goods are limited and high or rising price goods, are increased.  Almost sounds like 'money gouging' of the people, yes?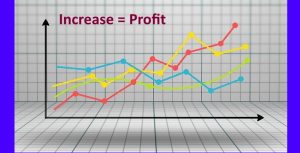 It's believed that the pursuit of one's own interests will serve the interests of all. This only serves those who can afford the higher price goods and leaves a number behind, unable to purchase these same goods. An inequality and gap is created and political conservatives believe that the poor create their own plight.
Poverty is defined as 'the condition of not having enough income to maintain a standard of living regarded as normal in a community' (Gage Canadian dictionary). As we know, income refers to the amount of money one receives.
Employment Policy and Unemployment
People exchange their labor and skills for pay which once disrupted, can bring huge changes to self and family's over all, change their quality of living standards, regardless of education and skills. Take a pause and ask, who truly benefits with this action?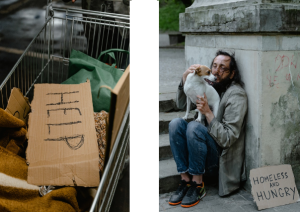 The employment policy in Canada relies on their fiscal, monetary and trade policies. When the government spends less than it receives this causes economic activity to decline.  Unfortunately, lowering the national debt also becomes a main concern, that must also be resolved. Definitions of these policies are as follows:
Monetary policies, refers to altering the nation's level of interest rates and money supply. Low interest rates is used to encourage business investments, economic growth and an increase in money supply makes loans easier to obtain.

Fiscal policies refers to how government uses their powers of taxation, spending and borrowing to stimulate or dampen the nation's economy.

Trade policy, used by federal and provincial government, they promote Canadian exports with the goals of job creation and increased income.

Employment policy is the use of all the above policies but includes tools such as incentives in tax investments, capital gains exemptions and government grants for retraining.
The management of these policies and tools available to the government will indicate their creativity or lack of, to move or limit the nation's economic activity. Whatever goes on at the top trickles down, so if there's help for business owners to operate, train and prosper, jobs can get created and/or maintained. Still, there's also zero consequences when businesses spend those monies elsewhere (i.e., CEO bonus's)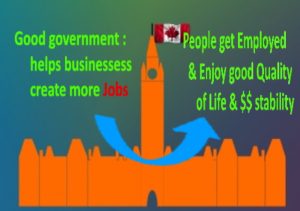 Today, Canada 's government has implemented corporate tax cuts that have gone from 21% (2006) to 15% (2012) and jobs continue to be outsourced. How does this help build employment for Canadians? Well, the Conservative government states benefits will occur, about ten years later. Job growth in Canada was in reality, less, due to  job growth in other nations.
Follow the Government $$ Cuts
Corporations are benefiting with record tax savings AND pulling the Canadian employment growth down. (Behind the Numbers, 2011 (PDF), by Canadian Centre for Policy Alternatives). Further funding cuts to 'balance the budget' were FROM various social programs that had helped towards building and/or improving Canadians quality living standards. This practice has monies going from the people to the government.
Poverty can be found at various levels in society. A few factors that contribute to poverty can be on those that live in remote areas with little or low job opportunities, low natural resources/agriculture potential, and politically disadvantaged groups.
Unfortunately, Canada has a huge land mass with scattered communities not receiving and/or accessing equal services, compared to the larger urban cities. It's difficult to cheer on the Canadian government participating in reducing global poverty, when Canadian citizens are living in poverty.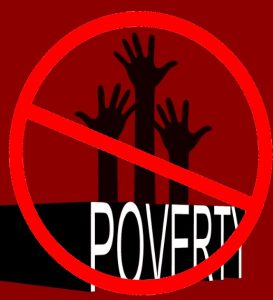 The holidays arrive and pass, days blur one into the other and survival is the priority of the day. While politicians sit home in security and comfort, ready for the holidays, many Canadians in poverty, are walking along, shivering in the cold, seeking their next shelter for the night. A parent stands in line at the local food bank, youths think about crime vs jail, children depending on their parents.
The experience, levels and journeys of poverty may be new for one yet a constant companion for others. Maybe, the next election will bring a new government and change the status, maybe a more Humane government will step up.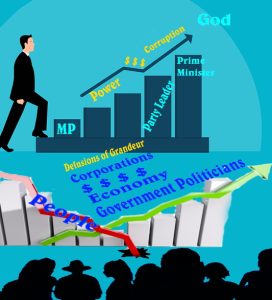 For now, those in poverty today ; food, shelter and safety are their priorities. How did the ancient Mayans manage to feed and house their WHOLE population (1491-New Revelations of the Americas before Columbus)? Do you help those living in poverty? What do you think can help bring change? Let us know!
Extra Learning
Campaign 2000| End Child and Family Poverty in Canada
 Ontario Coalition Against Poverty
 PovNet – Building an Online Anti-Poverty Community
Learning in Motion
I hope you found this article informative. Please feel free to leave your comments and share your own observations or experiences. Use the 'Ask a Question' form on a topic of your own interest. It is FREE to subscribe by email or RSS feed.
AIC|An Informal Cornr, all rights reserved. Ginsense writes articles on business skills, development, health, science, technology, society and enjoys advocating for independence, security and a better world for all of us.