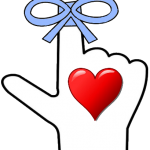 One day, nestled in the forest, a child giggles and points to the birds flying by, staying close to his/her parent. This parent teaches the child how to pronounce words, naming the birds, a tree, the grass. That smile that lights up the parents face when this child repeats the words back, correctly, makes this child happy beyond words. It's called joy. This world can truly be a wondrous place with this parent. Can you imagine experiencing such a joy and sense of freedom, security, from your own childhood years?
Genocide, in our minds, refers to 'mass murder' of a people but there are a few other terms that need explaining since they get used interchangeably but have their own separate definitions. As we know, the United Nations defines Genocide as 'the destruction of a national ethnic, racial or religious group' and is considered the ultimate crime against humanity. It doesn't have to necessarily mean complete annihilation of a group but still aims, to 'eradicate' a part of Humanity.
Crimes against Humanity refers to systematic attacks against the civilian population regardless of whether in times of peace or war. It refers to acts against common human rights and values such as murder, extermination, forced displacement, slavery, rape, torture and other inhumane acts.
War Crimes, refers to criminal acts committed during armed conflicts and severe acts of Breach to the Rules of warfare. These rules are set down in the Geneva Conventions to protect the innocent civilian population, prisoners of war, sick or wounded military personnel, destruction of towns, cities, not justified by armed combatants.
The term crimes against humanity, is considered an 'umbrella' term to encompass crimes that are not necessarily extreme as genocide but these crimes do not need to reach this point, in order to be defined and punished, by International laws.
The conditions that occur in armed conflict zones affect people who make up a society. A society is defined as, 'a group of people who live within the same territory and share a common culture' (Sociology, The Core). Their social structure (more-or-less recurrent and stable patterns) are disrupted and people are displaced when homes, towns, villages are destroyed.
Culture refers to 'the social heritage of a people, learned patterns for thinking, feeling and acting that are passed from one generation to the next. It includes 'non-material' culture, (the abstract creations like values, beliefs, symbols, norms, customs) and the 'material' culture which refers to the 'physical' artifacts and objects'.
The armed conflict zones, even in peaceful zones,can affect society and culture especially if 'ethnocentrism' (judge the behavior of other groups by the standards of one's OWN group) is the driving force to perceive others as an object of loathing, strangeness, evil and danger. It is one of three ingredients that arise from apathy towards the acts of racism.
The urge and need, for self-preservation kicks in, and people will flee the conflict zone. They will enter a new nation seeking asylum and refuge. They will learn to add a new 'culture' to their own. One barrier may be 'language'. It is considered one of Man's greatest 'symbols' since it is 'a socially structured system of sound patterns with specific and arbitrary meanings'. Language is the 'cornerstone' of every culture around the world and PRINCIPLE means by which human beings create culture and share it from generation to generation'.
Perspectives on reasons that conflict exists may differ, such as :
i) failure to give minorities full equality, wastes valuable human resources, generates ethnic hostilities, reduces economic production and undermines authority
ii) A study of dominant group policies has revealed that a dominant nation 'developed six types of policies: assimilation, pluralism, legal protection of minorities, population transfer, continued subjugation, and extermination'(George E.Simpson and J.Milton Yinger, 1972). The minorities are kept 'in their place'-subservient, vulnerable and exploitable.
The long term effects of conflict zones have been studied since the First World war. Many names have been applied and today, a common term is Post Traumatic Stress Disorder (PTSD) and is used to describe the psychological impact of a traumatic event for an individual.
The World Health Organization (WHO) has reported that '10% of the people who experience traumatic events will have serious mental health problems and another 10% will develop behavior that will hinder their ability to function effectively'. It is a tragic consequence of living through conflict upon any Human regardless of age.
Research has found that rehabilitation can be gained with positive new life experiences, psychological support, religious and cultural practices. If we can provide opportunity to fulfill Maslow's Hierarchy of needs: physiological (water, food, air), safety and security (shelter), love and belonging (family, friends, community), self-esteem (positive new experiences, hope, joy), self-actualization (conscious of others, able to help others), rehabilitation and recovery can be attained. People accessing help are found to be resilient and find recovery. WHO and the UN continue their research for improving and providing continual help in this area.
Did you know that 2/3 of the Indigenous population of N America, were wiped out by the early colonists and pride abounds, in that extreme act? Remember the little child, so happy beyond words? Well, 1950's to today, First Nation children have been systematically and regularly 'apprehended' and removed, from their FN communities and families. Adult children of the 60's Scoop have literally 'lived' the EXACT same conditions and experiences, as the terrified refugee's (arriving on our shores) but, in government care by the Childrens Aid Society, in their own homelands, Canada. Do you think that's truly fair to do, upon a People? a Child?
Learning in Action
Related Reading
Racism Can Cause PTSD Similar To That Of Soldiers After War
Post-Traumatic Stress Disorder (PTSD)
FREE Download, UN Declaration of Human Rights
What is PTSD and What can we do about it?
I hope you found this article informative and gained some new insight. Please feel free to share your new found knowledge with others. Use the 'Ask a Question' form to make a request on a topic of your own interest. I hope you visit again for more informative articles coming soon.
Article(C)2009 current  AIC| An Informal Cornr, all rights reserved. Ginsense writes articles on business skills, development, health, science, technology and society and enjoys advocating for independence, security and a better world for all of us. She works as a VEA to help businesses operate more effectively.