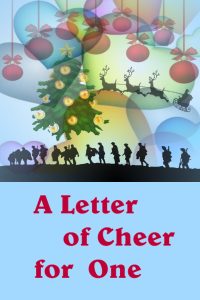 Hello my Dearest Friend,
The holidays are coming upon us quickly and the snow seems suddenly deeper to get through. I may need to pull out a pair of cross country ski's or snowshoes soon.
I struggled with the shopping cart at the malls, in the parking lot with fresh snowfall. I believe that I even lost a glove somewhere along the way. Not too sure I want, or have the energy to go look for it!
I mailed a few cards out earlier this month, so glad that I have a few of the holiday tasks done. I believe that I have everything I need, for the Christmas dinner and the other night,I delivered a few more Christmas cards, to some friends.
I loved the walk and am sure you would've loved all the twinkling and colorful lights, on all the houses in the neighborhood. It was snowing and I could swear! the neighborhood looked totally magical.
A few days past, I was walking by a church and could hear the choir. They sounded so beautiful and a lot of people were stopping to listen, then nod and smile at each other, as we continued on our way. There was laughter another day, as somebody dressed as the Grinch was walking around saying, 'bah, humbug!' but handing out candy canes and dancing with Santa Claus. I wasn't too sure what to make of that but definitely an unusual sight, don't you think?

A few youths of the Air Cadets were manning the Salvation Army Christmas kettles. I gave them some change since that's all I had in my pockets, at the time. Isn't that a wonderful community gesture for our youths?
I bought a load of canned goods for the local food bank and one store was offering purchase of gift cards for low income children and youths. I couldn't resist so yes, spent money there too.
I spent all summer buying gifts and believe they'll pile higher than the tree. I'm not worried about those. All monies can now go towards helping others next to filling the pantry for holiday dinners.
A few invitations for New Year's parties have come in also. I can't decide where to go other than maybe make my rounds to each one? I am hoping I'll have a seriously grand sleep through the night. I don't think Santa will even wake me.
I know you are far away and not home my friend but you are not forgotten. I tell many people, where I can and who are interested, to make donations to a military charity. I know holidays can be tough for those without family, except their brothers-in-arms.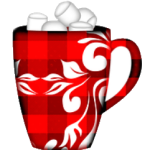 Take heart though because there's quite a few of us here at home hoping that our holiday donations make it out to You, and at least one, will have your name on it. It is a small gesture from us to you but most of all, our wish is to see you return home safely, for a job well done. It is our greatest hope.
I know you keep the oddest hours and must run, my friend. I hope I sent some 'sense' of home to you. Have a Merry Christmas and Happy New Year! Please take care and stay safe. Thank you for all you do, God Bless.

Learning in Motion
Further Learning Resources
Support our Troops – Care Packages
Benefits of Dancing :The most complete List
I hope you found this article informative. Please feel free to leave your comments and share your own observations or experiences. Use the 'Ask a Question' form and make a request about a topic of your own interest. It is FREE to subscribe to my RSS feed.
AIC| An Informal Cornr, all rights reserved. Ginsense writes articles on business skills, development, health, science, technology and society and enjoys advocating for independence, security and a better world for all of us.