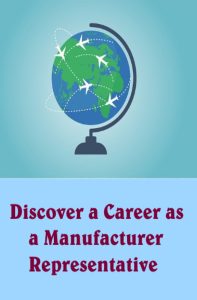 The world of scheduling meetings between Buyers and Sellers from your own home office from around the world, can prove an interesting career choice. This can be quite an exciting and potentially high earning self-employment opportunity.
A few steps are needed to enter the world as a Sales representative negotiating business agreements for the passage of goods and/or services.
Explore a world of business travel, negotiations, Foreign dignitaries and governments, trade shows, transport of goods and more. Do you have the energy to enter a career representing businesses?
Who is the Manufacturer Representative?
A Manufacturers' agent or representative will need to be a highly energized and positive self-starter. As an Import or Export agent you will be required to represent at least two or more manufacturers and will operate on a commission basis. They help set up business between Exporters and Importers (Buyers and Sellers) of goods and/or services.
Small to medium sized manufacturing companies advertise for manufacturing reps as a alternative to an in-house sales person or staff. Manufacturers are looking for a person to help sell their products whether national or international.
Products are exported and imported around the world and range from sunglasses, shoes, raw materials, machines, electronic equipment or parts, textiles, industrial compounds, all sold to either wholesalers or large retail stores across the country or around the world.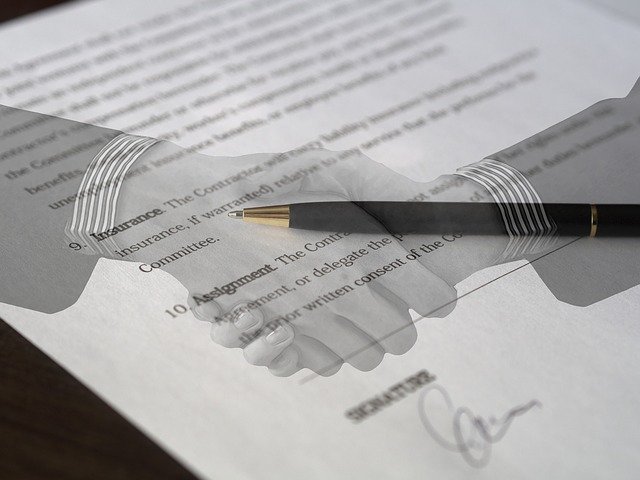 Basic Start-up Needs and Duties
Basic start up equipment needed will be transportation, answering service, voicemail, office and mobile telephone, laptop computer, business cards, brochures and enough cash to cover initial expenses incurred to enter this business opportunity if planning to be Independent. Applying for a small business loan that includes costs for equipment, office and travel costs would be included.
The basic steps involved with this business are ;
Product, decide on the products you are confident and knowledgeable about, as if you were employed with the company (or least research and build your knowledge). Set yourself up to become a Specialist with the product(s). Take on complementary products but never
competing products.
Bank, open a bank account for every business transaction that will occur.
Introduction, send a letter introducing yourself and your services to a prospective manufacturer. Schedule and accept invitations, to meet if necessary (incurred expense). Bring your Sole AgencyAgreement for review and negotiation of terms – for payment and commission rate, scheduled payments (monthly, quarterly, bi-annual), assigned territory, responsibility of packing, shipping, forwarding, advertising, duration of contract, option to renew contract, improved rate of commission after one year, termination clause, compensation for unreasonable termination, method of payment, supply of adequate promotional literature. Settle these important points before heading out to making sales and contacts.
Sample, request a few samples, for presentations purposes at your meeting, or sent by mail. A sample will help you become familiar with their products.
Meeting, discuss price of items (c.i.f. quotation, CIF , Cost, Insurance and Freight) and request any available in-house leaflets, brochures or labels.
Locate Buyers, locate through Overseas Trade board or similar institution. Also, ask your Banker if they can help as they may have branches in the particular country you are seeking to make sales who may know of prospective customers for you.
Vital Sources of Information, write to your Trade Commission, Embassy, Consulates, Association of Manufacturers, Bank, Chambers of Commerce, Business management Associations. They will all assist or direct you to someone who can help you find Buyers and Manufacturers as they would see this as a economic boon to their own country.

A Career with Sellers and Buyers
The business of import and export is very competitive. If you ensure that you can compete in terms of quality, delivery and price then you will be assured of entry with a particular buyers market. You will have to work with your manufacturer to discuss lowest price possible
and top quality is always sent to the buyers.
I highly recommend that further in depth research be done in this business opportunity to ensure your own success. I have only touched the surface of the possibilities and written it in a easy as possible format.
Learning in Motion
Further Learning Resources
How to Become a Sales Representative
Manufacturers Representatives and Independent Sales Representative Network
Average Manufacturer's Representative Salary
I hope you found this article informative. Please feel free to leave your comments and Share your own observations or experiences. Use the 'Ask a Question' form to request a post, on a topic of your own interest. It is FREE to subscribe by RSS feed.
An Informal Cornr, all rights reserved. Find articles on business skills, development, health, science, technology and society and enjoys advocating for independence, security and a better world for all of us.