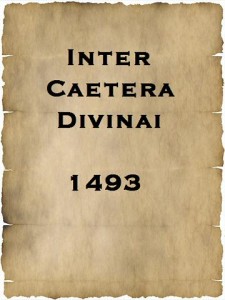 History writes that Columbus 'discovered' the Americas and the Indigenous peoples while in search for treasures for King Ferdinand and Queen Isabella, of Spain.
People seem to forget that the Vikings had been to the East coast of Canada before Columbus found the shores of the Americas.
Columbus landing on the shores of the Americas does set in motion the choice of greed for wealth and power over lives of the Indigenous peoples.
Church and Crown Unity
Spain was part of the 'mercantile' empires and strived for profit brought to the nation more than settlement. They would gain control of mainland South America and also have colonies, in North America located in Florida, Mexico and California.
Upon this 'discovery' of the America's, other European nations questioned Spain and the legalities, to make such claims of the America's, due to the 'potential' resources that would fall into control of Spain.
A common practice in Europe, in regards to 'discoveries of lands and resources' was to seek out the advice of the Pope and have 'Papal Bulls' awarding the state, these new lands.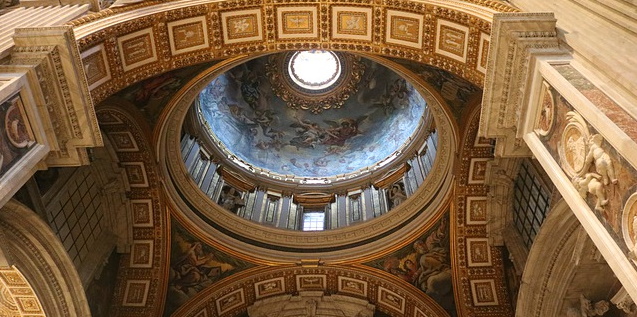 Seek Approval from God and Pope
Pope Alexander IV was the reigning head of Church in Spain. He is considered one of the most corrupt Popes yet admired for his diplomatic, political and administrative skills, for avoiding outright wars against the Church.
As a graduate in law and rise through the ranks of Church, thanks to familial ties, along with gaining influence amongst his peers, he would learn to balance and take full advantage, of building the power base of his family, The Borgia's, with his papal position.
The year of 1455, Pope Nicholas V had issued a Papal Bull called the 'Romanus Pontifex' to Portugal, which awarded permissions to conquer and claim lands of Indigenous peoples NOT subjects of European Christian monarchs.
Following this precedent, Pope Alexander IV met with lawyers and provided the Spanish monarchy, May 4, 1493, with their own Papal Bull, the Inter Caetera Divinai, which would declare the following:
'The Pope could place non-Christian peoples under the tutelage and guardianship of the first Christian nation discovering their lands as long as those peoples were reported by the discovering Christian nation to be 'well disposed to embrace the Christian faith'. ~ ('Our Elders Understand Our Rights', by Sharon Helen Venne)